Welcome to the home of Veredon Whippets, Sheffield, South Yorkshire.
Founded on Hillsdown Bitch lines, our select Whippet kennel has achieved notable sucess in show rings, in the strongest of competition.
We have strived for a consistent "type" with the quality and elegance that is so important in this wonderful breed.
We have bred champion Whippets in United Kingdom and overseas, several CC, Reserve CC & Best Puppy Winners.
Whippets are a way of life at Veredon, and our dogs are very special to us.
All of our dogs live in our home and are very much loved Family members.
Breeder/Owner Russell is a championship show judge of the breed approved to award CC's in the United Kingdom & abroad.
Russell has judged the breed at the top level in The UK, The Netherlands, Germany , Australia, Russia & Denmark & has future over seas judging appointments.
Russell is the Secretary of The Whippet Breed Council & Show Manager of The South Yorkshire Whippet Club.
We have the breed at heart and aim to breed Whippets purely ' fit for function' with happy outgoing temperaments.
Russell pictured with Nevedith Woofa Wizard of Veredon after winning Dog CC & Best of Breed at Driffield
THE BREED STANDARD...
General Appearance
Balanced combination of muscular power and strength, with elegance and grace of outline. Built for speed and work. All forms of exageration should be avoided.
Characteristics
An ideal companion. Highly adaptable is domestic and sporting surroundings.
Temperament
Gentle, affectionate and even disposition.
Head & Skull
Long and lean, flat on top tapering to muzzle with a slight stop. Rather wide between the eyes. Jaws powerful and clean cut. Nose black (in blues a bluish colour is permitted; in livers a nose of the same colour permitted; in whites or particolours a butterfly is permissible).
Neck
Long, muscular, elegantly arched.
Eyes
Oval, bright, expression very alert.
Ears
Rose shaped, small, fine in texture.
Mouth
Jaws strong with a perfect, regular and complete scissor bite
Forequarters
Shoulders oblique and muscular, blades carried up to the top of the spine, where thy are clearly defined. Forelegs straight and upright. Front not too wide. Pasterns strong with a slight spring. Elbows set well under the body.
Body
Chest very deep with plenty of heart room, brisket deep, well defined. Broad back, firm, somewhat long, showing a definite arch over the loin, but not humped. Loin giving the impression of strength and power. Ribs well-sprung, muscled on back.
Hindquarters
Strong, broad across thighs, stifles well bent, hocks well let down. Well developed second thighs. Dog able to stand over a lot of ground and show great driving power.
Tail
No feathering, Long, tapering, when in action carried in a delicate curve upward, but not over back.
Feet
Very neat, well split up between toes. knuckles well arched, pads thick and strong
Gait/Movement
Free, hindlegs coming well under body for propulsion. Forelegs thrown wll forward low over the ground, true coming and going. General movement not to look stilted, high stepping, short or mincing.
Coat
Fine, short. close in texture.
Colour
Any colour or mixture of colours EXCEPT MERLE (Amendment to Whippet Breed Standard as of 1st December 2018)
Size
Height: Dogs 47-51cms (18.5-20 inches) Bitches 44-47cm (17.5-18.5 inches)
Faults
Any departure from the foregoing points should be considered a fault and the seriousness with which the fault with which the fault should be regarded should be in direct proportion to its degree.
Note
Male animals should have two apparently normal testicles fully descended into the scrotum.
NL. DK. INT. CH 'LANAKESHENA LOVE IN MOTION AT VEREDON'
1RCC 8CAC 7CACIB DUTCH WINNER 2014
RESERVE DOG CC CRUFTS 2011
Falconcrag Valente At Veredon x Collooney Go Girl Go For Lanakeshena
DOB | 19.07.2009
"REEF"
Sire of top winning stock in the United Kingdom and over seas including champions
***REEF IS NOW RETIRED FROM STUD WORK****
NEVEDITH WOOFA WIZARD OF VEREDON 1CC
Ch Nut chip of Nevedith JW x Int. Ch Nevedith Teafa Tipple
DOB | 30.08.2012
"NEV"
***AT LIMITED STUD TO APPROVED BITCHES ONLY***
Veredon Vivienne Westwood
Falconcrag Valente at Veredon x Veredon Va Va Voom
DOB | 21.07.2009
"TILLY"
Championship Show first prize winner
supeta's black magique of veredon
Nevedith Woofa Wizard of Veredon x Ch. Supeta's Dazzalicious
DOB | 27.08.2013
"GINNY"
Ginny is from the first litter Sired by Nevedith Woofa Wizard Of Veredon
Bred by Sue & Fiona Mycroft (Supeta's Whippets)
This beautiful black and white bitch has won multiple classes at Championship Show level.
Veredon Geeuz A Gander 1CC 2RCC's
Nevedith Zufor Zeffa x Cedarridge Vanilla Skies over Veredon
DOB | 04.10.2016
"GERTY"
1st GB & Res Bitch CC Welsh Kennel Club 2017 - Mrs Dawn Mason (Aphrael)
1st Limit, Bitch CC & Reserve Best In Show N.E.W.S. Championship Show 2017 -
Mr Magnus Hagstedt (Signum, Sweden).
1st Open Bitch & Res Bitch CC - Border Union Championship Show 2018 -
Mrs Ivy Potts (Klondyke)
1st Limit Bitch - WELKS Championship Show (32 entries) 2018 -
Mrs Patsy Gilmour (Courthill)
1st PGB - Leeds Championship Show 2017 - Mr Ian Sexton
1st GB Northern Counties WC Championship Show 2017 - Mrs Sarah Pirie (Limesfault)
~~~~~~~~~~~~~~~~~~~~~~~~~~~
VEREDON BABY LOVE
NL. DK. INT. CH. Lanakeshena Love In Motion At Veredon
x
Cedarridge Vanilla Skies Over Veredon
DOB | 03.01.2014
"PHOEBE"
SUPETA'S THE SPECIAL ONE OF VEREDON 1RCC
Ch. Nevedith Zufor Zeffa x Ch. Supeta's Eclipse
DOB | 10.10.2016
"MEGAN"

'Megan' is shown in partnership with Fiona Mycroft.
'Megan' is a grand daughter of our own 'Reef' - NL DK Int Ch. Lanakeshena Love In Motion at Veredon, and great grand daughter of our beloved 'Ritchie' Falconcrag Valente at Veredon.
Megan has had a wonderful puppy career winning several Puppy classes in 2017!
Multiple Class wins at Championship Show level during 2018
STOP PRESS!
Megan wins a huge Junior Bitch Class at NEWS Championship Show under highly respected Whippet Judge - Mr Magnus Hagstedt (Signum, Sweden)
~~~~~~~~~~~~~~~~~~~~~~~~~
Megan Wins 1st Yearling Bitch & Res Bitch CC
at WELKS from a huge entry under Mrs Patsy Gilmour
SWE. NOR. LAT. DAN. FIN. LUX & INT. CH VEREDON VANILLA RANGER AT WINDWALKER
Ch Fullerton Dream Mover x Hillsdown Chic At Veredon
DOB | 10.10.2006
"INDY"
Owned by Anita & Knut Weirud & Age Gjetnes
Ch Veredon VIP JW 3 CC's 2 rcc's
Falconcrag Valente at Veredon x Veredon Va Va Voom
DOB | 21.07.2009
"ROSSI"
Owned by Mrs Pam Copley
NL DK & INT Ch. Lanakeshena love in motion at veredon 1RCC (CRUFTS)
Falconcrag Valente At Veredon x Collooney Go Girl Go For Lanakeshena
DOB | 19.07.2009
"REEF"
Owned by Mr R P Sykes
NL CH VEREDON OF LOVE
NL DK INT. CH Lanakeshena Love in Motion at Veredon x Cedarridge Vanilla Skies over Veredon 1CC
DOB | 03.01.2014
"BELLA"
Owned by Mr Wim Wiersma (Of Summer's Joy Whippets, Netherlands)
.05
Our PUPPIES;
We are very excited about our beautiful litter born spring 2019
Sired By Ch Falconcrag Another Class 'Toddy' x Supeta's The Special One Of Veredon 1RCC 'Megan'
VEREDON ANOTHER VALENTE 'Roman' & VEREDON ANOTHER ROSE 'Rosie'
will be staying at Veredon
****WE HAVE A VERY EXCITING LITTER PLANNED FOR SUMMER 2019****
Out of VEREDON GEEUZ A GANDER 1CC 2RCC's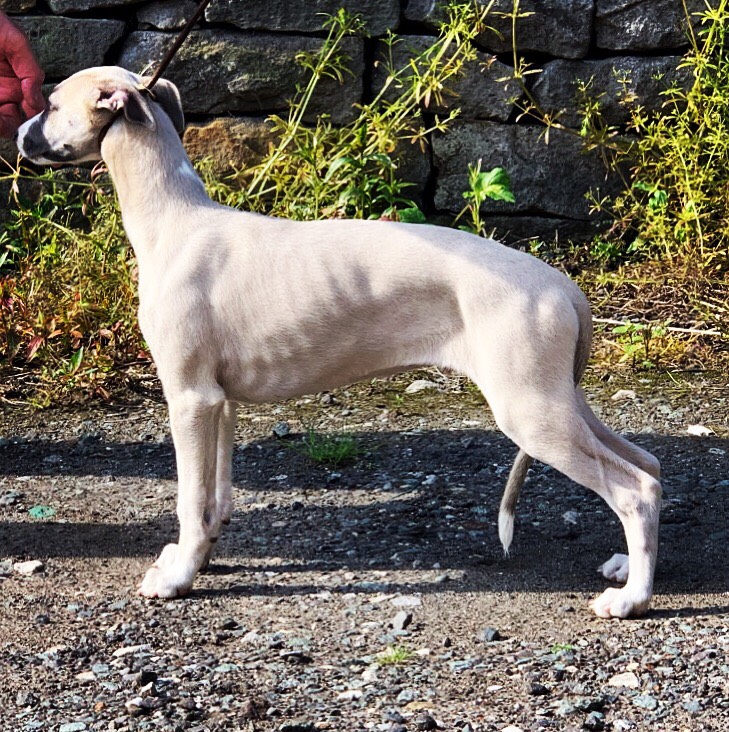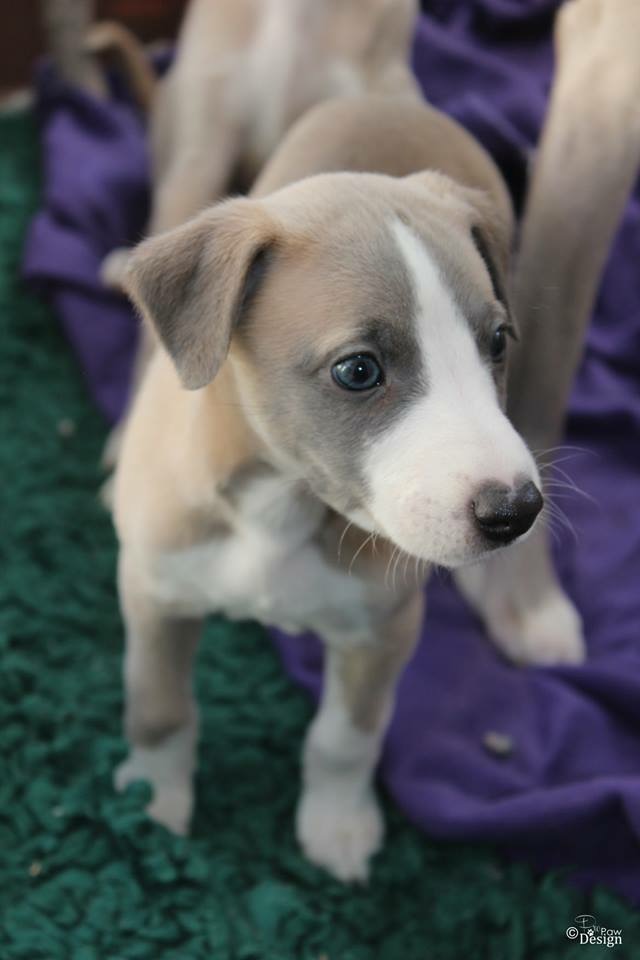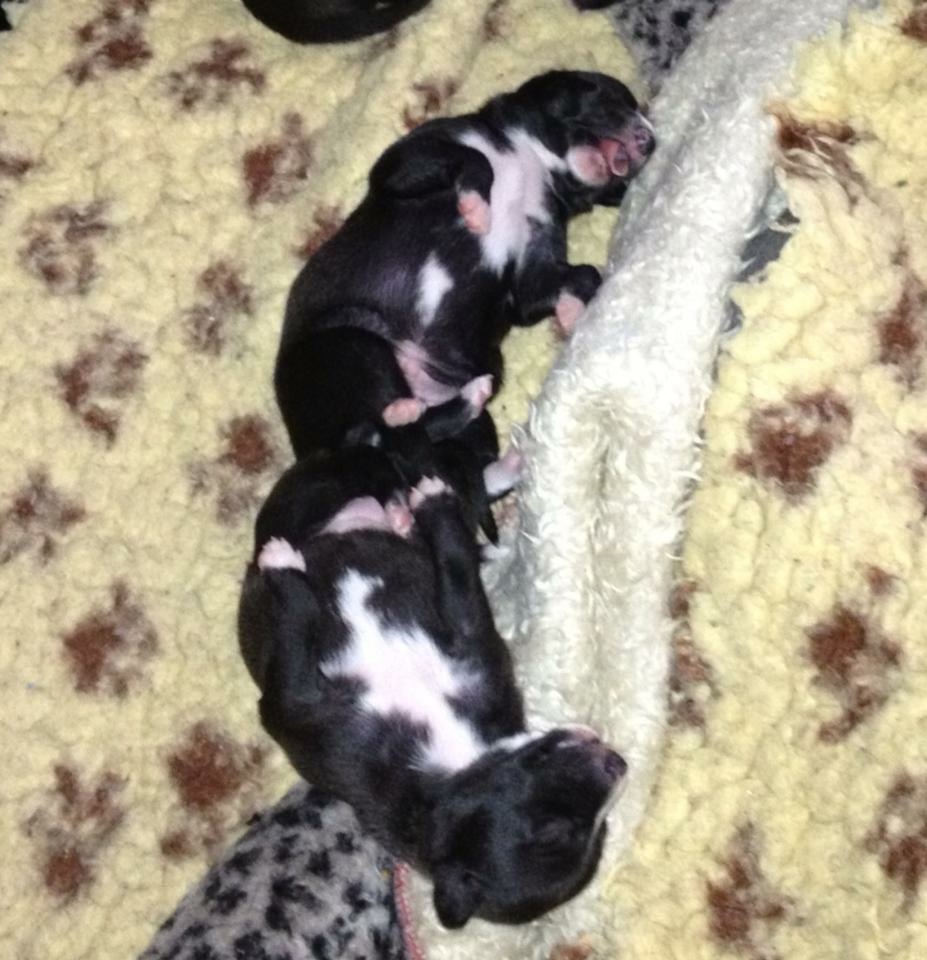 RUSSELL SYKES @ VEREDON WHIPPETS
Located in Grenoside, Sheffield, South Yorkshire.
Telephone: +44 (0) 114 257 0950
Mobile: +44 (0) 7503 415 391
Please leave a message if not available and we will respond at our earliest convenience.